If you are a Mario Bros fan like I am then this game is a must download for your smart phone. You can roll, stomp, jump and fly to guide the Android robot through 40 action-packed platforming levels on a quest to discover a secret power source on a mysterious island.
Screenshot of the game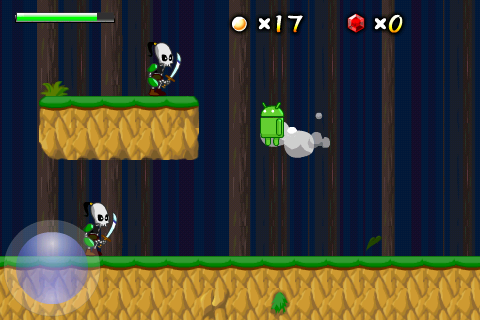 Features:
* Roll, jump, fly, and stomp your way through 40 challenging levels.
* Possess enemy robots and control their movement.
* Discover the secret of the mysterious Source that powers the island, and meet the warring factions that are vying for its location.
* Supports all screen sizes and resolutions.
* Requires 5MB of flash storage space.
* Completely open-source.
It is fun and engrossing try it

download it here

.
If you like the game please click here to get other games for your phones. Kindly post your comments on how you like it.
Vijay Prabhu